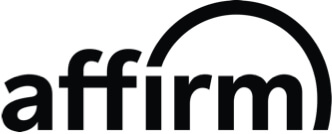 buy now, pay later
make 4 interest-free payments
for
your purchase in
3 steps

.
step 1:
text KateSpade to
58083,
then follow
the prompts.
step 2:
download the affirm app
and sign
in, then tap the
virtual card.
step 3:
add the card to your apple
wallet or
google pay, then
pay at the register.
faq
which shops currently offer affirm?
see all locations here.
what purchases are eligible for affirm?
affirm is available for purchases over $50.
will affirm affect my credit score?
affirm will not impact your credit score, and
you'll never pay interest or fees.
does affirm charge interest or fees?
no. you won't pay any interest or fees. that
means no late fees, no prepayment
fees, no
annual fees and no fees to open or close your
account. you'll only owe
your purchase total,
split into easy payments.
what happens if i return my order?
once we process your return, your refund
will show up in your affirm account
within 3–45 days.
what if my order is canceled?
if your order is canceled,
you will not be charged.
who should i contact if i'm having
technical
difficulties with affirm or
have further questions?
please visit affirm.com/help
payment options are made by cross river bank,
member FDIC. subject to eligibility check.