on purpose
reimagining
our supply
chain
on purpose is our social enterprise initiative, with a mission to use our on purpose supply chain to empower the women who make this collection and invest in the communities they call home.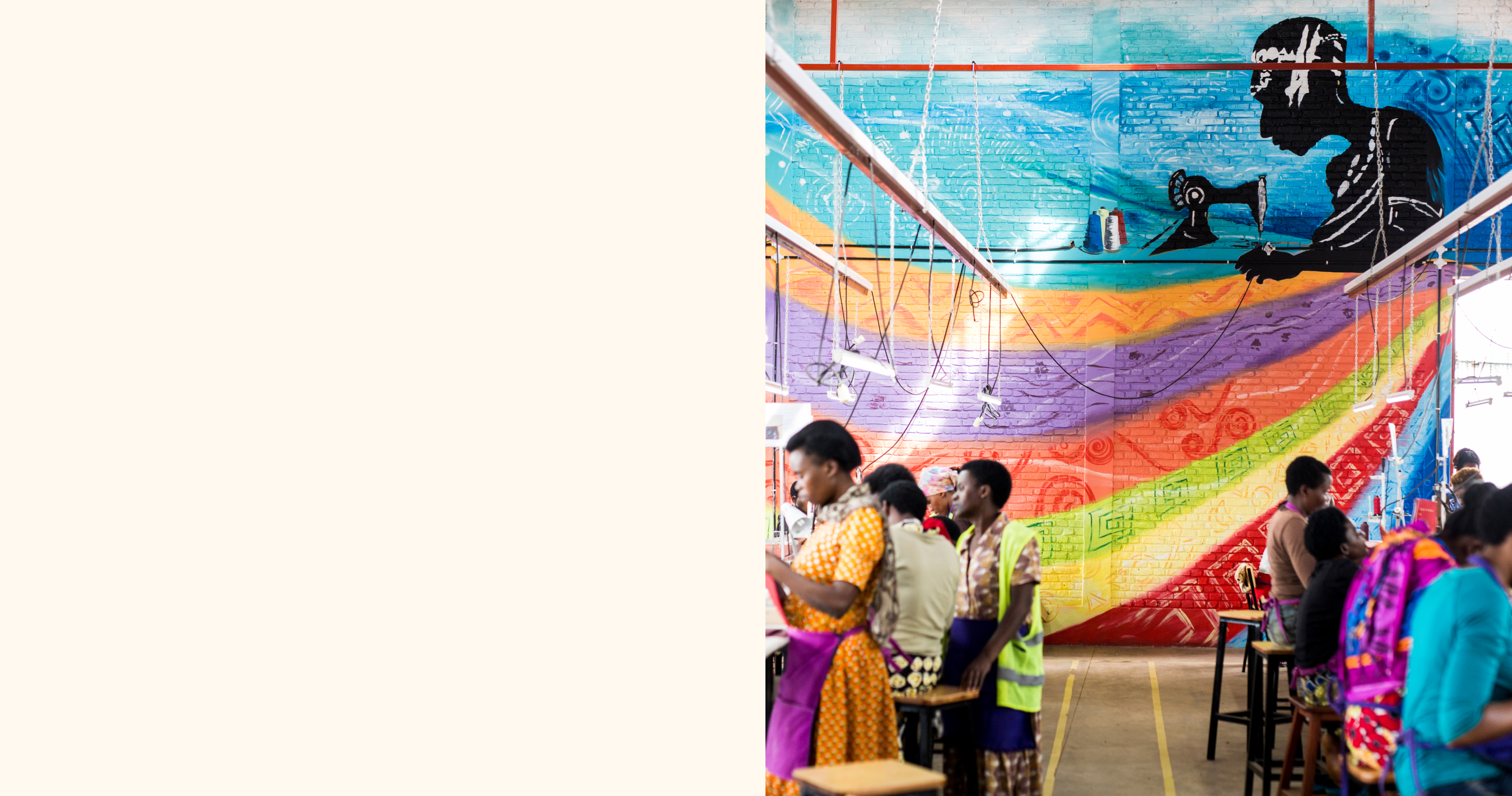 our supplier partner
the
mission-driven
abahizi rwanda
abahizi rwanda
abahizi rwanda is the on purpose supplier and based in masoro, rwanda. an independent employee-owned handbag manufacturer, abahizi rwanda employs over 250 women from the local community, providing them with full-time employment, health benefits and access to a life skills education program. abahizi rwanda as a certified B Corp with a business model grounded in holistically empowering women, is a true social enterprise. abahizi rwanda makes our on purpose collection.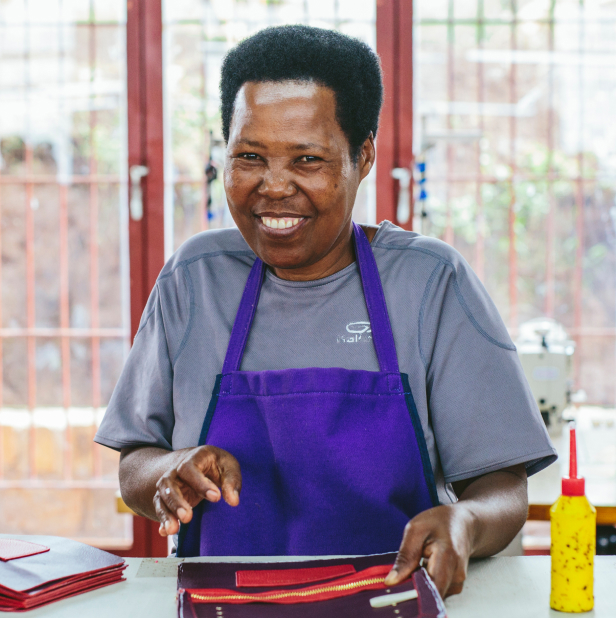 the community of masoro
we know how important it is to not just invest in women, but also in their families and communities for sustainable, long-term impact. we've integrated abahizi rwanda into our normal supply chain and are also investing into their community. to date, the on purpose fund has invested in masoro community projects such as rebuilding the local health center, a sport and learning center, entrepreneurship training and dance and basketball education programs for women and girls. abahizi rwanda is one of many partners we work with around the world.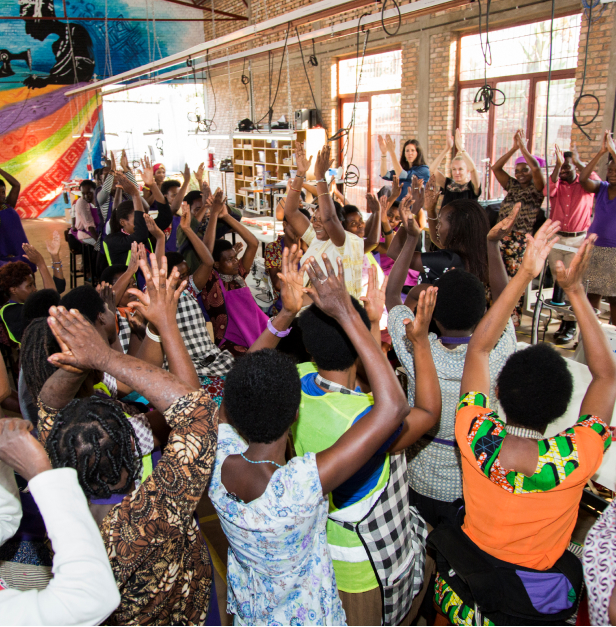 holistic empowerment
while women who work at abahizi rwanda have access to mental health support and full-time employment, we also support the community of masoro by investing in improving the community health infrastructure, yoga for trauma, and community girls clubs.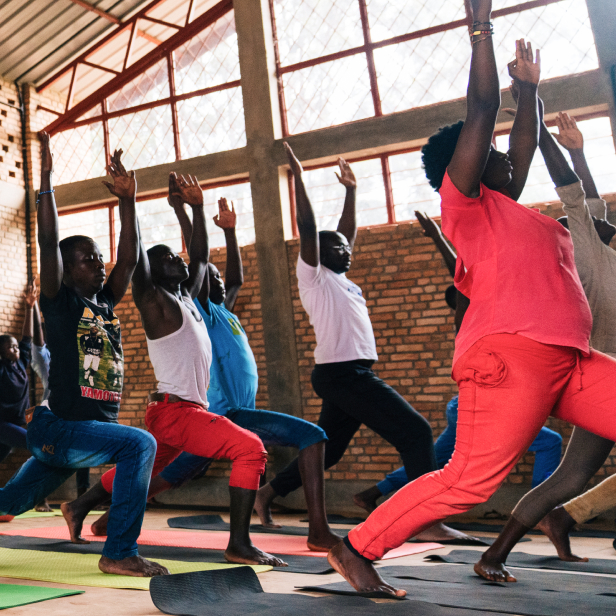 i am the heroine
of my
own story
short film by kate spade
250
full time jobs for women at abahizi rwanda
63
of employees at abahizi rwanda own land
90
of workforce at abahizi rwanda attend
empowerment and mental health trainings
78
of women feel they can make a decision
regarding family planning by themselves or
jointly with their partner
28
of masoro residents access community
programs in a community of
20,000 individuals
3
women in the community supported by one
woman at abahizi rwanda
"working at abahizi has helped me grow in my leadership, i am able to make decisions on my own, i feel empowered to lead my team, and to share my opinions. as a woman, working in a company whose purpose is to empower women has helped me find my voice, and has given me the courage to empower others."
- claudine umulisa, production & customer support manager